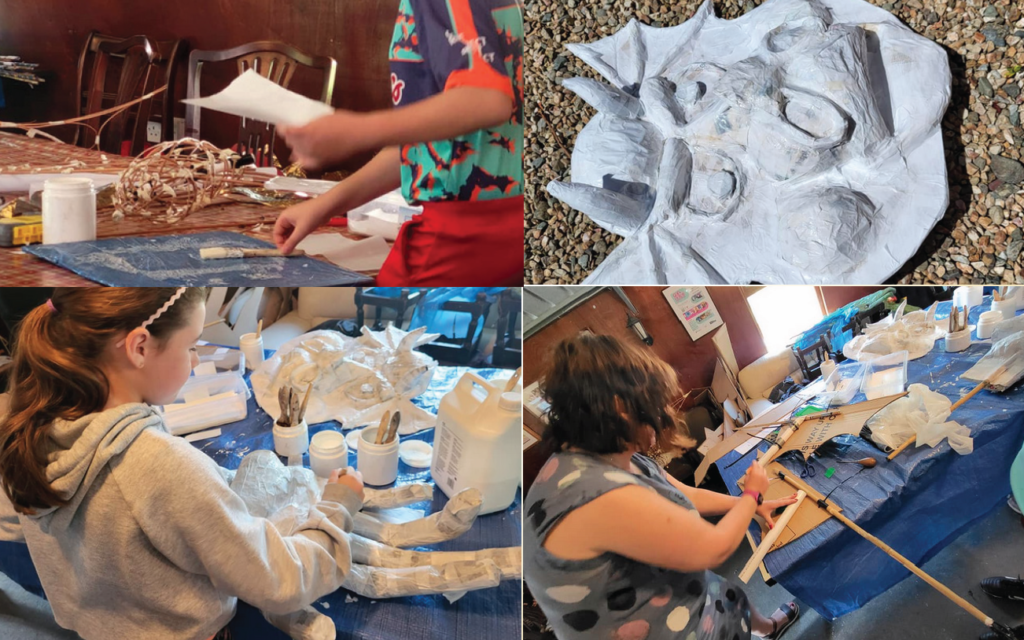 Le tacaíocht ón gComhairle Ealaíon agus Foras na Gaeilge, comh-oibrigh puipéadoir Caoimhe Dunn, ceoltóir/cumadóir Trevor Knight, agus scríobhneoir/stúirthóir Garrett Keogh, le muintir na h-áite. I sraith ceardlann chruthaigh agus chleachtaigh siad scéal dhá-theangach le léiriú ag an
Picnic@TheGap: Aistear Farraige – The Long Voyage.
Supported by an Arts Council Commissions' Award, and Foras na Gaeilge, puppet-maker Caoimhe Dunn, musician/composer Trevor Knight, and writer/director Garrett Keogh. In a series of workshops they worked with local families making puppets and devising and rehearsing a bi-lingual story to be presented at the Picnic@TheGap.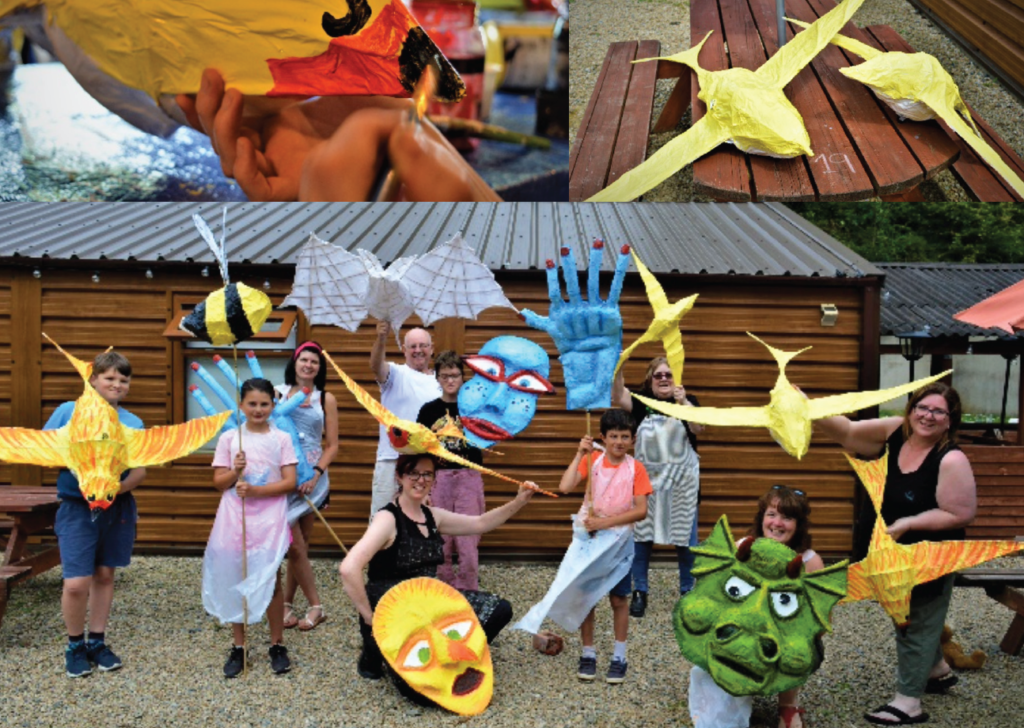 Le moltaí an ghrúpa thosaíomar ag deánamh éanlaith áitiúla. Astu siúd tháinig scéalta faoi na h-éine a thugann cuairt ar an gceantar gach bliain, go mór mór na gabhláin binne.
Suggested by the group we began to make puppets of local birds. From these came stories of the birds that visit the area every year, particularly the house martins.
Iontach greannmhar is ea Aistear Farraige – The Long Voyage, a thráchtann ar an imirce bhliantúil a dhéanann said ó Bhaile Thomáis go dtí an Afraic.
Aistear Farraige – The Long Voyage is an exciting and funny take on their annual migration from
Ballythomas to Africa

"Supported by the Arts Council Commissions' Award and Foras na Gaeilge
Le tacaíocht ón gComhairle Ealaíon agus Foras na Gaeilge"